March 9, 2018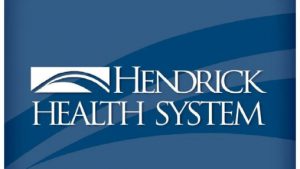 Hendrick Health System is a community-focused, not-for-profit
health system located in Abilene,
Texas. Since its inception in 1924, Hendrick h
as maintained focus on the community and its members, with deep appreciation for its value to individual growth as well as to its rich cultural climate
and to the vitality of busine
ss and economy in this area. Today, the 564-bed medical center serves Abilene and surrounding communities spanning 19 counties.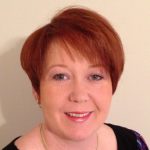 "Hendrick Health System is a not-for-profit system. This allows us to assess things with a different set of glasses that for-profit entities have, and when we are making decisions, we are based on doing the right thing at the right time for our people, our patients and our employees," said Marjohn Riney, BA, CMPE, operations manager for Hendrick Provider Network.
Doing the right thing permeates Hendrick culture from the top down. President and CEO Tim Lancaster received the 2017 Texas Hospital Association's Earl M. Collier Award for Distinguished Health Care Administration. Honored for his efforts to advance health care for more than 30 years, he was quick to share the credit with his team at Hendrick who go above and beyond each day to serve the community.
"The best part of leading Hendrick is the people I have the privilege of working with—from physicians to nurses to environmental services," Lancaster said in the January/February 2018 edition of Texas Hospitals magazine. "Our success as a health institution is due to the commitment and the legacy of our employees. They care about our patients and for each other."
Marjohn said that one thing that Mr. Lancaster always asks when faced with a decision is how does this affect the patients and the community at-large?
As part of its mission to serve its community, the system sponsors events and educational opportunities at no charge to the community.
"It is the local and surrounding community that invested in and built Hendrick, and it is the community that continues to support its growth and expansion of services. In turn, Hendrick Medical Center not only functions as a part of the community, but it belongs to the community as well," said Marjohn.
One way Hendrick invests in its community is to offer educational opportunities, both for the community-at-large, and for providers and employees. In 2014, Marjohn was tasked with finding the most cost-efficient and most effective way to train all the Hendrick Provider Network providers during the transition from ICD-9 to ICD-10. Michael Moore, Vice President of Business Development for Practice Management Institute (PMI), reached out to Marjohn with some ideas and worked closely with her to get the project off the ground.
Hendrick began getting the word out to physicians and mid-level providers about the ICD-10 classes four months ahead. They spoke with the practice managers asking them to relay information to their physicians and mid-level providers. Hendrick Provider Network practice office managers started relaying information to the coders. Two months prior to the classes, they began sending notices out from administration to physicians and mid-level providers, and added the information in the monthly newsletter. Then, in the four weeks leading up to the classes, they sent out weekly reminders.
"We worked closely with the practice managers to make sure the providers' schedules were clear on the dates of the programs so that they had the opportunity to attend the training," Marjohn said. "You can't provide something without giving them a means to get there. The classes were very well attended. I think we had less than five percent of our physicians and mid-level providers that did not attend, and those were from extenuating circumstances."
Marjohn said they were able to offer specialty-specific classes for more than 85 percent of the specialties they had at that time – mostly physicians and mid-level providers.
"My biggest thing was training our physicians and mid-level providers, because at that time, we were moving coders from provider offices to a centralized location downtown to form a different department."
Marjohn attended all the classes and was impressed with PMI Instructor, Maxine Collins.
"She had a plethora of knowledge for all our providers and staff members, and she was very patient, especially when some of them had trouble grasping certain areas of ICD-10. We always knew that we had to code to the highest level of specificity, but when you started to add in laterality and incident-of care, it was a little hard to grasp; Maxine's patience was incredible!"
Marjohn said that many accomplishments such as this are due to Hendrick Health System's strong leadership.
"We and other leaders are motivated to share the accomplishments of our staff. It is important that we recognize the hard work, and as you know, being able to share in anyone's joy over a job well done, enhances us too; it enhances all of us," said Marjohn.
Hendrick Health System is an 11-time winner of the Gallup Great Workplace Award, and one of only three that have reached that milestone 11 years consecutively.
"That shows our commitment to keeping our employees engaged and the reason we are committed is because engaged employees tend to excel at their job which, in turn, provides better patient care. Hendrick is very committed in investing in our employees in many different ways. We have really tried to work hard to make this a win-win for our employees and for Hendrick and our patients," she said.
Examples of this commitment include covering the cost of educational opportunities and building career ladders some of which include promotions, raises, and bonuses. Marjohn said that every employee that completed the classes is still working with Hendrick, except three.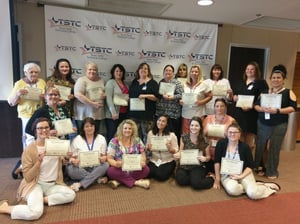 Hendrick now has more than a dozen PMI classes on the books in 2018 that will be offered in partnership with Texas State Technical College. She is grateful that PMI held her hand through the process of ramping up the classes.
The PMI-Hendrick Health training initiative, backed by Skills Development funding made accessible by Texas Workforce Commission, allowed for practice based training and certification courses to over 100 Hendrick Provider Network employees.
"It was a long process learning how the grant process worked and there were some delays and staff turnover at the college before our classes were originally scheduled to start in August of 2016. Finally, in June 2017, we were able to offer classes free of charge for many of our employees."
"PMI has continued to stay in contact with me and reassured me that we were going to get things done. They were really cheerleaders for the great vision and helped me remember that the reason that we started this and finish this is for the patients. Michael Moore and I have some ideas on how to broaden some educational opportunities. We are very excited about our partnership with PMI. I think we are on the cusp of some great new developments, and I anticipate seeing patient satisfaction scores rise."
Hendrick Provider Network held an awards ceremony in September 2017 honoring graduates of the coding, management and medical front office training programs. In November 2017, Marjohn was awarded PMI's 2017 Outstanding National Host Partner award.
"It's hard to overlook the Hendrick Health System/Marjohn commitment and passion in this arena, which has ultimately led to improved patient care in the region," said Moore who presented the award to Marjohn at PMI's National Conference. "Hendrick sets a high bar for its unwavering commitment to making education important and accessible."
Marjohn said that she is a firm believer in education. She has worked at Hendrick for six and a half years. Her path to Hendrick was not a linear one. Prior to joining Hendrick, She spent 30 years working on both the clinical and administrative sides of health care. She worked in nursing, a lab and as a HIPAA privacy officer. Through her varied experience, she gained a unique ability to see things on the patient and administrative sides of things and find different ways to tackle opportunities.
"I was around during the nursing shortage of late eighties. I saw how that affected patient care. I remember when ICD-9 was being pushed and physicians wanted to know why they could not just take care of patients."
Marjohn said she plans on staying with Hendrick until she retires.
"Increased education leads to more knowledge, which turns into staff confidence and the ability to assist patients appropriately; our patients feel assurance in the care that they are given, and they have increased patient participation in their own care plan. Overall, that often leads to a better outcome."