Updated May 11, 2021
CPT Code Updates and Guidance from the AMA
The American Medical Association announced on May 4, 2021, that the Current Procedural Terminology (CPT®) code set has been updated by the CPT Editorial Panel to include vaccine and administration codes that are unique to the COVID-19 vaccine candidate under development by Novavax Inc. Short, medium and long descriptors for all the new vaccine-specific CPT codes can be accessed on the AMA website, along with several other recent modifications to the CPT code set that have helped streamline the public health response to the SARS-CoV-2 virus and the COVID-19 disease.
Codes with Cost-Sharing Modifier for Diagnostic Tests
The Families First Coronavirus Response Act requires Medicare Part B to cover beneficiary cost-sharing for provider visits when a COVID-19 diagnostic test is administered or ordered.
In March 2021 CMS updated the list of codes (ZIP) that physicians and non-physician practitioners can use with the Cost-Sharing (CS) modifier. Download list of codes zip file.
For dates of service on or after January 1, 2021, through the end of the public health emergency, CMS will accept these codes with the CS modifier:
HCPCS codes G2250, G2251, and G2252

CPT codes 98970, 98971, and 98972 (These replace HCPCS codes G2061 – G2063, which are accepted for services provided in 2020)
CPT codes 98966, 98967, and 98968 are accepted for services with the CS modifier provided on or after March 18, 2020.
Learn more about cost-sharing: Medicare Fee-For-Service (FFS) Response to the Public Health Emergency on the Coronavirus (COVID-19) (PDF)
The CDC's National Center for Health Statistics (NCHS) is implementing six new diagnosis codes into the International Classification of Diseases, Tenth Revision, Clinical Modification (ICD-10-CM), effective January 1, 2021. CMS is implementing 21 new procedure codes to describe the introduction or infusion of therapeutics, including monoclonal antibodies and vaccines for COVID-19 treatment, into the International Classification of Diseases, Tenth Revision, Procedure Coding System (ICD-10-PCS), also effective January 01, 2021.
The American Medical Association created new CPT codes for reporting of immunizations for the novel coronavirus (SARS-CoV-2, also known as COVID-19), released November 10. These CPT codes are unique for each of two coronavirus vaccines as well as administration codes unique to each such vaccine. The new CPT codes clinically distinguish each coronavirus vaccine for better tracking, reporting and analysis that supports data-driven planning and allocation.
Among these is a new code to describe the additional supplies and clinical staff time required to mitigate transmission of respiratory infectious disease while providing evaluation, treatment or procedural services during a public health emergency.
COVID-19 Codes (released September 2020):
99072: Additional supplies, materials, and clinical staff time over and above those usually included in an office visit or other non-facility service(s), when performed during a Public Health Emergency as defined by law, due to respiratory-transmitted infectious disease.
86413: Severe acute respiratory syndrome coronavirus 2 (SARS-CoV-2) (Coronavirus disease [COVID-19]) antibody, quantitative.
Maxine Collins explains the new codes in this short video or you can review a summary of SARS-CoV-2 related CPT codes on the AMA's website.
Review the AMA's summary of the SARS-CoV-2 related CPT codes that have been approved and published for the 2021 CPT code set.
Regarding COVID-19 vaccine preparation, the CDC updated its guidance on December 3. Here are 8 things you need to know.
Free Coronavirus Coding Resources from innoviHealth and the AMA
Looking for COVID-19 coding resources? Here are some free resources from innoviHealth/Find-a-Code has a free cheat sheet and page with more information about coding for pandemic-related visits on their website.
The American Medical Association hosts a page to COVID-19 news updates on their website that includes a number of downloadable COVID-19-related resources.
PMI Addresses COVID-19 Opportunities and Risks
PMI has multiple training resources available on demand to help you navigate through the rapid changes resulting from the pandemic.
In September, the CDC announced that it was awarding $200 million to 64 jurisdictions through the existing Immunizations and Vaccines for Children cooperative agreement. See if your area was included in this funding. These funds will help states prepare for the COVID-19 vaccine. CDC Director Robert Redfield said, "CDC is working closely with these jurisdictions to refine and update vaccination plans in preparation for the upcoming COVID-19 vaccine program."
CMS released a set of toolkits for providers, states and insurers to help the health care system prepare and assist in swiftly administering these products once they become available. These resources are designed to increase the number of providers that can administer the products and ensure adequate reimbursement for administration in Medicare, while making it clear to private insurers and Medicaid programs their responsibility to cover these products at no charge to beneficiaries. Review the Medicare Toolkit for more information.
CMS provided revisions on November 9 on new clarification for use of the CR modifier and DR Condition Code during the COVID-19 pandemic. Please review this information carefully to ensure correct usage.
In June, the Centers for Disease Control (CDC) updated its SARS-CoV-2 page to include an overview of testing recommendations and categories. May 29, the CDC released new Guidance for Healthcare Professionals to include information about types of spread. The agency also made updates to workplace operations during COVID-19 to include conducting daily health checks, making hazard assessments and encouraging employees to wear cloth face coverings in the workplace Also of note are interim guidelines for risk assessment and work restrictions for healthcare personnel with potential exposure to COVID-19. View the FAQ page for Healthcare Professionals to learn about the clinical features of COVID-19, risk and risk severity, infection control, reporting, and much more. You may also want to review the CDC Situation Summary Page for the latest updates.
More CMS COVID-related Guidance
October 2020: CMS expanded its current Accelerated and Advance Payment Program to a broader group of Medicare Part A providers and Part B suppliers. The expansion of this program is only for the duration of the public health emergency. View the fact sheet for details on eligibility and the request process.
Also in October, CMS further revised the Testing Guidelines for SARS-CoV-2 (COVID-19).
July 2020: Provider counseling to patients, at the time of their COVID-19 testing, will include the discussion of immediate need for isolation, even before results are available, the importance to inform their immediate household that they too should be tested for COVID-19, and the review of signs and symptoms and services available to them to aid in isolating at home. Information and resource links are available in the Counseling Check List.
Several changes to the RHC and FQHC requirements and payments are for the duration of the COVID-19 PHE, and CMS will make additional discretionary changes as necessary to assure that RHC and FQHC patients have access to the services they need during the pandemic. Reimbursement is up for Rural Health Clinics (RHCs) and Federally Qualified Health Centers (FQHCs) during the COVID-19 Public Health Emergency (PHE) for services provided to Medicare beneficiaries. View COVID-19 Frequently Asked Questions.
June 2020: The Centers for Medicare and Medicaid Services (CMS) released recommendations to health systems for reopening facilities to provide non-emergent, non-COVID-19 healthcare once the pandemic declines.
May 2020: CMS released a YouTube video explaining Medicare coverage and payment of virtual services. It includes answers to common questions about the expanded Medicare telehealth services benefit under the 1135 waiver authority and Coronavirus Preparedness and Response Supplemental Appropriations Act. You may also want to review another resource from CMS: General Provider Telehealth and Telemedicine Toolkit.
CMS announced the addition of the QW modifier to HCPCS code U0002 and 87635. CMS also released a fact sheet for physicians and practitioners that summarizes many of the Cares Act, waivers for telehealth implementation during the COVID-19 crisis.
April 2020: CMS announced new guidance on telehealth. Most notably, CMS will now pay for more than 80 additional services when furnished via telehealth. These include emergency department visits, initial nursing facility and discharge visits, and home visits, which must be provided by a clinician that is allowed to provide telehealth.
In an memorandum issued on April 19, CMS referred to "Phase I" of a three-part plan to open up America again. At the time, some states and regions had passed the Gating Criteria (symptoms, cases, and hospitals) announced on April 16, and were deemed ready to proceed to Phase 1.
November 2020 edit: it is important to note that with the current increase in exposures noted nationwide, this action plan has stalled. Review criteria.
Other Items of note:
March 2020: Guidance for use of Modifier CS for COVID-19 was released in March for services furnished on March 18, 2020, and through the end of the PHE, outpatient providers, physicians, and other providers and suppliers that bill Medicare for Part B services under these payment systems should use the CS modifier on applicable claim lines to identify the service as subject to the cost-sharing wavier for COVID-19 testing-related services and should NOT charge Medicare patients any co-insurance and/or deductible amounts for those services.
For professional claims, physicians and practitioners who did not initially submit claims with the CS modifier must notify their Medicare Administrative Contractor (MAC) and request to resubmit applicable claims with dates of service on or after 3/18/2020 with the CS modifier to get 100% payment.
CMS issued a second Healthcare Common Procedure Coding System (HCPCS) code on March 5 for certain COVID-19 laboratory tests, in addition to three fact sheets about coverage and benefits for medical services related to COVID-19 for CMS programs.
CMS encourages physicians that participate in the Quality Payment Program (QPP) to contribute to scientific research and evidence to fight the Coronavirus Disease 2019 (COVID-19) pandemic. Clinicians may now earn credit in the Merit-based Incentive Payment System (MIPS). View a database of privately and publicly funded clinical studies currently being conducted on corona virus.
Cybercriminals

use COVID-19 pandemic to launch phishing campaigns
Form-based attacks are when scammers use file, content-sharing, or other productivity sites like docs.google.com or sway.office.com to dupe victims into sharing their credentials, says a May 29 article in Health IT Security Security News. Hack-for-hire groups are spoofing the World Health Organization (WHO), while other hackers are impersonating Google-branded sites.
Natural Disasters, Severe Weather, and COVID-19
Planning and preparing for hurricanes and other natural disasters can be stressful, even more so during the COVID-19 pandemic. Find out what professionals in healthcare, public health, emergency management, and more can do to protect people in the communities they serve.
AMA Shares Work-from-home Guidance
The American Medical Association (AMA) shared important guidance to help physicians keep their practices open during COVID.

View the guide

, updated August 2020.
Two

new code additions

went into effect April 20, 2020 t

o
report when patients receive blood tests that detect COVID-19 antibodies were added to the Current Procedural Terminology

(CPT®), effective April 10.

These codes should be used as

the industry standard for reporting of novel coronavirus antibody tests across the nation's health care system.

Also in April, the AMA published a guide for changes to E/M coding and expediting telemedicine services. Review the guidance here.

CPT © Copyright 2019 American Medical Association. All rights reserved. AMA and CPT are registered trademarks of the American Medical Association. To learn more about CPT licensing click here.



Guidance for Telehealth from the FCC
The Federal Communications Commission released telehealth guidelines on April 8 for how healthcare providers can apply for money from a $200 million fund created to help them improve telehealth and mHealth programs in response to coronavirus pandemic. There are three steps that interested providers can take immediately to prepare to apply for the COVID-19 Telehealth Program. Learn more about telehealth and telemedicine guidelines from CMS: Medicare Telemedicine Healthcare Provider Fact Sheet.
The California Medical Association has developed a substantive COVID-19 Toolkit for Physician Employers to address rapidly evolving personnel and other employment-related issues. It includes information about financial support for employees and employers, emergency paid sick leave and family medical leave policies, and other helpful guidance.
The new ICD-10-CM code for COVID-19 is valid for services April 1 through September 30, 2020. When coding U07.1, consult these guidelines released by the ICD-10 Coordination and Maintenance Committee.
The California Medical Association has published a comprehensive document relevant for industries, including healthcare providers around the country. It breaks down the Coronavirus Aid, Relief and Economic Security Act (CARES Act) approved by Congress on March 25 to support state governments, physicians, small businesses, schools, and other industries impacted by the pandemic. View document.
CMS announced it is granting exceptions from reporting requirements and extensions for clinicians and providers participating in Medicare quality reporting programs with respect to upcoming measure reporting and data submission for those programs. View the Press Release here.
The U.S. Department of Health and Human Services (HHS) Office of the Assistant Secretary for Preparedness and Response developed a Healthcare Planning Checklist for everyone on the front lines of this crisis to prepare for, respond to, and be resilient in the face of COVID-19. Many of the activities in this checklist are specific for COVID-19, however many, pertain to any public health emergency.
The American Academy of Family Physicians has published an excellent checklist in PDF printable format for physician offices. The document contains tips for office preparedness, patient education, waste disposal, referral or transfer of patients and triage systems. There are additional website resources provided as well.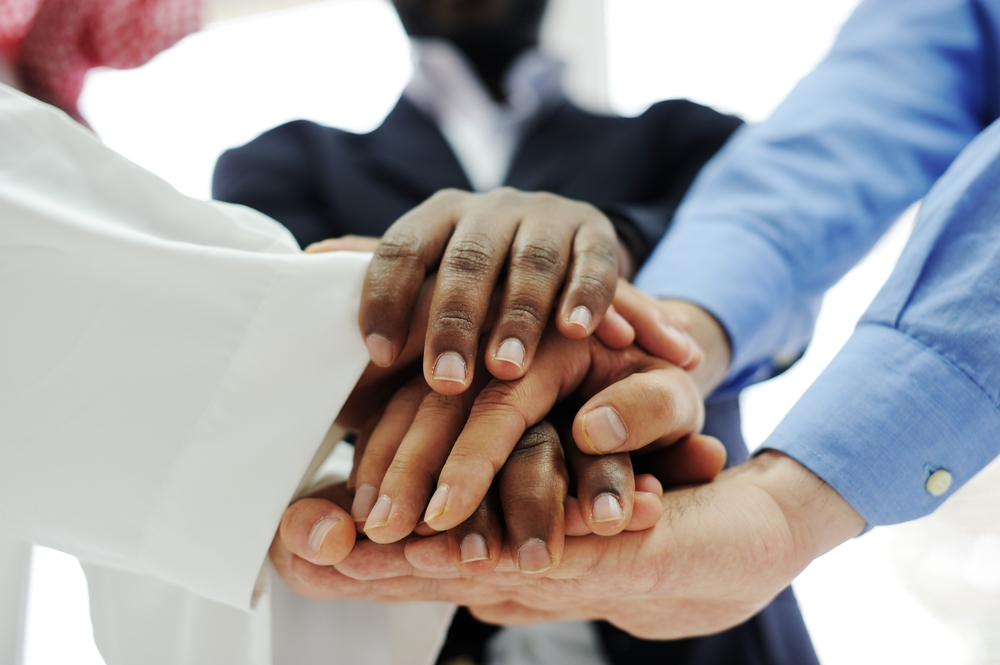 David T. Womack
President / CEO
This is an incredibly challenging time for everyone in healthcare. Let's support each other as we weather this storm.
We realize that some specialties may be experiencing workflow disruptions due to elective or non-emergency procedures being delayed or canceled. Consider using this unexpected idle time to put your staff through some training. Over the past two years, PMI has added dozens of new courses to its Online Training Center.
We're here for you! Let us know how we can best serve you.